inventRight Students
At Enterprise Design and Innovations, we are now offering inventRight students various Computer Aided Design (CAD) services both at a reasonable cost and with quick turn arounds while also offering innovative guidance along the way.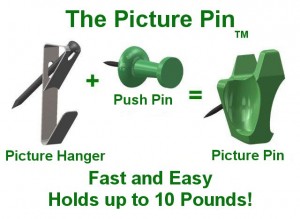 As a fellow inventRight student we have been trained to seek our path of success through a licensing agreement with a company that has the capacity to take our product concepts to market.  As we know, our product concepts will do the selling for us through promotional materials like Sell Sheets and demonstration videos.  Here at Enterprise Design and Innovations we can help you with this step by first creating the 3D virtual model(s) of your product concept.  Renderings of this design can then be incorporated into your promotional materials.  This virtual model may also help you prove your product concept and can be used to generate line drawings for your PPA..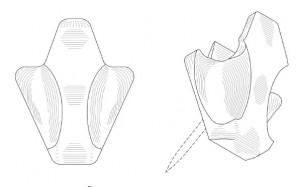 This is how we work with our clients on design:  You provide us with some basic information, a sketch or even a verbal or text description of your product concept.  We will initially respond with an estimation of potential design costs.  Before a lot of time is spent on design we will develop a quick and simple 3D virtual model, using SolidWorks and then send that back to you for review with a link to a free SolidWorks model viewer named eDrawings.  We will also send back to you a link to an unlisted video describing any details that we feel may be helpful to you during the design and decision making process.  If we are on the right track with our communication and design, you can then describe any modifications or additions that you think should be made, send that back to us and we will repeat the process.  We follow this iterative process until you are satisfied that the model(s) designed is ready for inclusion into your promotional materials.  As a final step we provide you with your product – the 3D virtual model(s) file – which you can use to generate images of your product concept.  We can also provide you with our own generated: model images, photo real image renderings and even videos of your virtual product concept in action.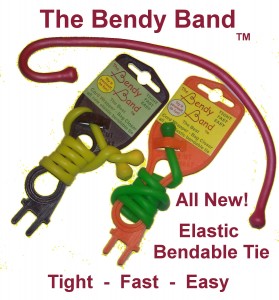 Costs: For design work, and for a limited time to inventRight students, we will offer our design services at $40 an hour and can also provide time estimates and quotes.  The best news – for invent Right students – the first session of design, up to an hour, is free! 
Need more? How about Prototypes?  Before coming to inventRight I had two product concepts that I had been working on that needed further development beyond image rendering and videos.  I needed proof of concepts.  So I started creating prototypes of my concepts for both the Bendy Band and the Picture Pin to what I felt approached an optimal design.  These services are also available to inventRight students.
 How we work with our clients on prototyping services:  Once we have our virtual model(s) designed in SolidWorks we will provide an estimation on potential development costs.  We will then send iterations of our 3D design to our 3D printer or fabricate them in our shop.  Just like with our iterative process for design work; before a lot of time is spent on development, we will provide images, videos or even a first iteration of the actual part or parts of your concept.  We repeat this process until you are satisfied with the prototype and will send you the final model(s) of your concept.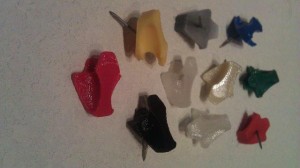 If the model is beyond our capacity to produce, we can refer you to – and coordinate with – various partners that we have worked with including Shapeways, Rapid, Protolabs and others.  If your prototype involves plastic injection molding, sheet metal work or machining then we would suggest contacting a vendor of those services in your area.  We will communicate and coordinate with them and supply whatever resources they need to fabricate your part(s) which may include engineering drawings and the 3D virtual models.
Costs: For development work, and for a limited time to inventRight students, we will offer our development services at $40 an hour and can also provide time estimates and quotes.  
Need even more?  How about sell sheet and video promotional design?  I create instructional videos in the world of CAD – with over 400 instructional videos, 3000 subscribers and a million views on Youtube and Pluralsight.  For invention, I develop my own promotional materials and can help you develop yours too.  Regarding costs and availability, please make contact through this website or give me a call.
Protection:  Whatever we work on for you, as designers and developers, you pay for our services but you will always maintain ownership of your product concept including any of our suggestions and design contributions.  You also own whatever product we produce for you – be it images, videos, drawings and the 3D virtual model file(s).  A Work For Hire agreement is appropriate before any design or development work is initiated.  We will gladly sign your NDA.
Billing:  We bill at the end of the job or end of the month and will send an invoice via email.  To avoid any miscommunication, we will always keep you up to date on any costs that may be incurred as we work together.  Payment can be made via Venmo, PayPal or a check in the mail.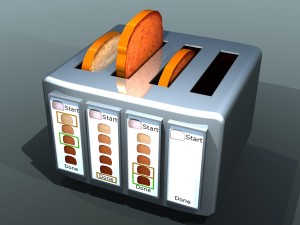 Thoughts on invention:  I love inventing and have tons of ideas, and this is my first venture with licensing in mind.  Recently, I came home from the Hardware Show with 8 companies interested in the Bendy Band and 3 contacts for the Picture Pin.  These companies were very interested but for various reasons they were unable or reluctant to help develop my concepts.  If I had a plug and play product, I would have closed a deal.  Although beyond the inventRight approach, and because of the interest, I am still moving forward on the Bendy Band and am currently working with an engineer (and friend) to develop the machines, molds and methods necessary to manufacture it.  This new path is just like inventing a product concept, and is just as fun.  Ultimately these products will be licensed, using the expert guidance provided by David and Stephen and, after development, I anticipate at a higher royalty.  What's ahead?  Kickstarter or Amazon Launchpad or yet another path?  Stay tuned for further developments.
To make contact please email us at design@edandi.com, phone at 509-899-2732, or for your convenience, please use the contact form below: